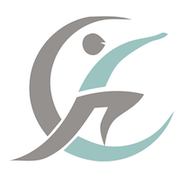 Covid 19 Safe Procedures
22 Jan 2022
In order to return to work safely, I have referred to the Complementary & Natural Healthcare Council guidelines, the latest Government Guidelines, undertaken an HSE risk assessment and referred to the NHS guidelines to document the definition of moderate and high risk category clients as well as the latest understanding of COVID-19 symptoms.
The purpose of this document is to outline the full procedures before, during and after a treatment. If you require any further information, please contact me. I will update this page as my procedures change, keeping them in line with any recommendations made by the CNHC or Government.
Client Preparation and Expectations
You will receive an email 24 hours before of your appointment time asking you to complete a specific COVID-19 questionnaire. You must complete this for your appointment to go ahead.
If a you or anyone in your household is experiencing COVID-19 symptoms you must not attend the appointment, You must follow government guidance, for example to self-isolate.
If you are in the high risk group and have been shielding, please contact me to discuss your treatment. ** See below for further information on the group definitions.
If you are in the moderate risk group, please contact me to discuss your treatment. ** See below for further information on the group definitions.
On arrival, please wait outside the premises until the appointment time.
Bring your own bottle of water for hydration.
On entering the premises, I will provide you with hand sanitiser, and will ask you not to touch any door handles or surfaces.
The wearing of a mask is no longer compulsory for clients, however, I would feel more comfortable and request you do wear a mask. You may wish to remove or lower the mask whilst you are face down on the couch.
At the end of the treatment, where possible, please pay using contactless or an online payment transfer. I will accept cash only, although the exact amount only.
I will provide you with hand sanitiser when you leave the premises, and strongly recommend you return home to wash your hands and change your clothes.
If you experience any symptoms within 7 days of the appointment, please contact me so that I can take any relevant and mandatory steps for the safety and wellbeing of my household and other clients.
My Personal Preparation
I will undertake daily health checks to ensure I am not suffering from any COVID-19 symptoms, including a temperature check. I will also do this every day for everyone in my household / support bubble.
If anyone in my household experiences COVID-19 symptoms I will cancel all appointments and be in quarantine for 10 days, or until I have a negative COVID-19 test, as per government advice.
Due to the close contact nature of my work, as a minimum I will wear a freshily laundered apron and face mask.
Prior to a client arriving, I will wash my hands using appropriate sanitising handwash. After I have greeted the client, I will reapply my hands with sanitiser before commencing the treatment.
I do not plan to use gloves to undertake my treatments (this is also considered optional) however, I do have a supply of gloves available should a client prefer I use them.
At the end of the treatment, I will dispose of my PPE into the pedal bin in the treatment room, and exit the room to wash my hands using appropriate sanitising handwash.
Preparation of my treatment room
To simplify the frequent clearing required, the treatment room will look slightly different. It will be cleaned thoroughly before every appointment.
I will still use towels for clients, for warmth and modesty. At the end of the appointment used towels will be placed in a pedal wash bin. They will be washed at 60 degrees and tumble dried daily.
I will still have a chair available for clients. At the end of the appointment this will be fully deep cleaned using disposable cloths.
Before clients arrive, the door bell, door handles accessing the treatment room and all additional touch points will be deep cleaned using appropriate cleaning products.
A small box will be available, in which you will need to place all of your belongings during your treatment (shoes, clothes, phones, keys etc).
The small window in the room will remain open during the treatment to provide ventilation, although this can be closed if a client feels cold or uncomfortable. After the appointment, all windows and doors will be opened to allow fresh air to circulate.
There will be a minimum of 30 minutes scheduled between each client to allow for the deep cleaning procedures. As such, clients are reminded to arrive on time and leaving times will need to be observed (regardless of when clients arrive).
COVID-19 Risk Definitions
Detailed definitions can be found on the NHS website here.
Those in a 'high risk' category include:
have had an organ transplant;
are having chemotherapy or antibody treatment for cancer, including immunotherapy;
are having an intense course of radiotherapy (radical radiotherapy) for lung cancer;
are having targeted cancer treatments that can affect the immune system;
have blood or bone marrow cancer (such as leukaemia, lymphoma or myeloma);
have had a bone marrow or stem cell transplant in the past six months or are still taking immunosuppressant medicine.
have been told by a doctor that they have a severe lung condition such as cystic fibrosis, severe asthma, or severe Chronic Obstructive Pulmonary Disease (COPD);
have a condition that means they have a very high risk of getting infections such as Severe Combined Immunodeficiency (SCID) or sickle cell;
are taking medicine that makes them much more likely to get infections (such as high doses of steroids); have a serious heart condition and are pregnant.
Those in the 'moderate risk' groups include:
70 or older;
Pregnant;
have a lung condition that's not severe (such as asthma, COPD, emphysema or bronchitis);
have heart disease (such as heart failure);
have diabetes;
have chronic kidney disease;
have liver disease (such as hepatitis);
have a condition affecting the brain or nerves (such as Parkinson's disease, motor neurone disease, multiple sclerosis or cerebral palsy);
have a condition that means they have a high risk of getting infections;
are taking medicine that can affect the immune system (such as low doses of steroids);
are very obese (a BMI of 40 or above).